Testimonials

Chris Ottesen
Roland is a world class Enterprise Architect. I highly recommend.
Chris Ottesen
KPMG US - linkedin.com/in/chris-ottesen-pmp-cbpp-8609292

Mike Idengren
Roland and I have known each other and worked together for 10 years, across various (but related) disciplines (e.g., BPM, EA) to help improve organizations' ongoing concern (e.g., governance & operational excellence) and improve digital transformation efforts (i.e., same things, but focused on agility).
Besides his experience and knowledge around frameworks and tools ("table stakes" for any EA), I have been consistently impressed by Roland's ability to understand what clients "ask for" vs. "what they need", and help merge those into a workable solution. Roland has a strong work ethic and disciplined approach to "getting things done". Though this disciplined approach is seemingly juxtaposed to his great sense of humor and relaxed demeanor, his style "works" and has gotten rave reviews from clients in the past.
Roland will do great things for any organization that engages him.
Mike Idengren
KPMG US - https://www.linkedin.com/in/idengren/

Nick Schweitzer
Roland is truly an invaluable subject matter expert in enterprise architecture and all things related to ARIS.
He is an effective communicator and collaborator – working closely with clients to bring a solutions-oriented approach to their complex needs and challenges. Roland is also a strong leader, coach, mentor and teacher – he takes the time to teach and develop both his clients and team to elevate the knowledge and performance of the entire team.
I look forward to the pleasure of working with him again in the future!
Nick Schweitzer
KPMG US - https://www.linkedin.com/in/nickolas-schweitzer/

Penny Blank
I have had the honor of working in the same BPM ARIS group as Roland, sharing and collaborating on product functionalities and customer experiences in the field.
He has always been a man of depth and breadth when involving customer requirements and product innovative ideas. His management style is that of a leader and mentor and I had learned much from him when I was at IDS Scheer and Software AG.
I would have no hesitation recommending him for a senior position within any company that is looking for an innovative and dedicated employee whom others in your company will follow with admiration and respect.
Penny Blank
Process Patterning - https://www.linkedin.com/in/penny-blank-94414937/

Marc Redemann
In celebration of the 12 years I've had the pleasure to be working with Roland I thought it is about time to thank him for his passionate and highly professional collaboration.
Roland was in a critical senior manager role when I had the honor to lead the ARIS BPM Services at IDS Scheer/Software AG in 2008-2011. He then proved himself and his people management skills by taking over the lead role of that group after I left the team in 2011. Just a few years later, in a new role at KPMG, I did everything necessary to move him over to KPMG. I just couldn't be without him…
Thanks for being a great colleague and friend.
Marc
Marc Redemann
KPMG US - https://www.linkedin.com/in/marcredemann/

Nana Agyekum
I had the pleasure of working with Roland as co-Team Lead on PPP engagement. KPMG supported one of the firm's large bank clients to assist in processing loan applications by small business as part of the payroll protection program (PPP). As a Team Lead, Roland had 9 direct reports.
He was a a phenomenal team lead. His team consistently provided highest quality client deliverables. He was very technical on the subject matter and took time to research areas that were complicated. He was always willing to offer assistance to other Team Leads.
Due to his unique data and models knowledge he was the first Team Lead to always point out errors on a larger scale which was quickly corrected by senior leadership. It was a pleasure working alongside Roland and look forward to working with him the future.
Nana Agyekum
KPMG US - https://www.linkedin.com/in/nana-p-agyekum-cpa-cgma-1a9b436/

Debashish Chatterjee
Roland has well rounded experience and is highly skilled with Business Transformation consulting projects. He has led large scale business process improvement projects leading to significant benefits for large enterprise customers.
Roland has the leadership skills needed to drive complex projects involving BPM and ERP across roles spanning pre-sales to delivery. Roland is diligent, collaborative and committed in his work.
Debashish Chatterjee
SAP - linkedin.com/in/debashishchatterjee

Marc Mendelson
I had the good fortune of working with Roland on the government's PPP program in response to the COVID -19 crisis. Roland was responsible for the oversight of 8 loan processors. Through the many complications, technical issues, challenging hours and the ever changing processes Roland excelled as a Team Lead.
His ability to work through ambiguity and make sense of the illogical is an extremely impressive strength. His ability to then explain it to others is an even greater skill set. Then to top it off with the patience he exhibits when teaching others is an amazing, personal attribute. His fellow Team Leads know he is the guy to go to when they were facing a challenging loan or need help interpreting a confusing policy. I personally went to Roland on numerous occasions when I needed help or something explained to me.
He was always there with a helping hand and a smile
Marc Mendelson
KPMG US - https://www.linkedin.com/in/marcmendelson1/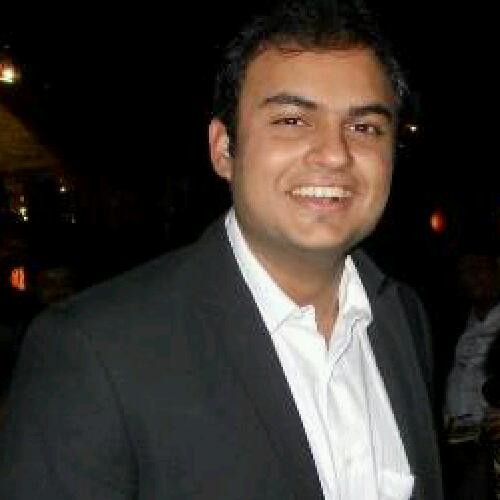 Karl Baria
I was introduced to Roland while reaching out to the wider KPMG network for a large Enterprise Architecture opportunity that I was pursuing in September 2019. Roland promptly offered to help, sharing his wealth of knowledge and experience during the countless conversations I have had with him while shaping up the proposal.
Roland's eye for detail, in-depth knowledge about Enterprise Architecture and the ability to provide constructive feedback makes working with him a delightful experience. Roland's positive attitude coupled with the passion for Enterprise Architecture makes him an inspirational figure for anyone aspiring to become a coach and mentor in their professional journey. In spite of the 12-13 hours time difference, Roland always makes himself available early mornings and late nights to guide and assist me.
I am immensely happy that I had the opportunity to work with Roland and learn from his invaluable experience. I look forward to collaborating with you in the future, Roland. You will make a wonderful coach and friend in any team that you work with.
Karl Baria
KPMG Singapore - https://www.linkedin.com/in/karlbaria/

Kenny Branch
I've had the pleasure of working with and for Roland for the last 4 years while he was a Director at KPMG. During that time, he was my project leader and coach/mentor.
As a project leader, Roland afforded me many opportunities to work on my strengths and weaknesses on projects. He is excellent at displaying his subject matter expertise when speaking with clients and leaderships yet also making it concise and non-too technical. His knowledge of Enterprise Architecture and beyond never ceased to amaze me and I'm glad I was able to learn as much as I did from him in our 4 years. He is an exceptional leader and sets the bar high for the rest of the team to meet his expectations. The attention to detail and quality of his work/expectations for his teams' work cannot be overstated enough.
As a coach/mentor, he provides excellent real-time feedback to colleagues and puts his team in the best position to succeed. He's always willing to listen to your concerns and has an "open door" policy with his counselees. I believe to be an effective leader you need to possess the qualities that Roland has.
Overall, Roland brings integrity, intelligence and an energetic attitude to his work. Personally, I'm extremely happy that I made the decision to work with Roland 4 years ago and I would wholeheartedly recommend him to anyone who values a strong leader, expert, great team player and mentor.
Kenny Branch
KPMG US - https://www.linkedin.com/in/kennybranch/

Julie Midgley
Roland's knowledge and experience in enterprise architecture standards and governance is invaluable. I have had the pleasure and privilege of working with Roland in different capacities over the last 10 years, once as his client, and most recently delivering consulting engagements together.
Roland has an excellent ability to establish trusting relationships and to make EA "real" for his clients. Roland is a leader in strategy, but is never above getting his hands dirty to deliver; he has mentored and trained a number of staff on EA tools and capabilities as well.
Roland, I hope we work together for many more years!
Julie Midgley
KPMG US - https://www.linkedin.com/in/juliemidgley/

Mark Waller
Roland is an expert in enterprise architecture, BPMN, and all things ARIS. He is an experienced engineer with great communication skills, and adept at breaking down processes for a client. He also is a great team leader and teacher; I learned a considerable amount from him when we worked together.
Mark Waller
KPMG US - https://www.linkedin.com/in/mgwaller/

Nicolas Bergeron
I had the pleasure to work with Roland over the past 5 years in North America on various projects (internal and external), he is a talented professional but deep skills for Enterprise Architecture and Business Process Management. Roland is detailed oriented and very precise when delivery projects to achieve the best customer satisfaction.
I will have a great pleasure to work with Roland in the near future and highly recommend him.
Nicolas Bergeron
IFS - https://www.linkedin.com/in/nibergeron/