Roland Woldt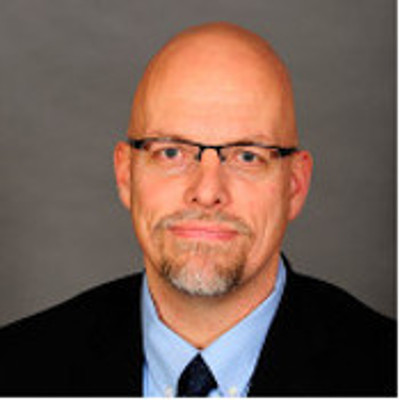 Roland Woldt is a well-rounded executive with 25+ years of Business Transformation consulting and software development/system implementation experience, in addition to leadership positions within the German Armed Forces (11 years).
He has worked as Team Lead, Engagement/Program Manager, and Enterprise/Solution Architect for many projects. Within these projects, he was responsible for the full project life cycle, from shaping a solution and selling it, to setting up a methodological approach through design, implementation, and testing, up to the rollout of solutions.
In addition to this, Roland has managed consulting offerings during their lifecycle from definition, delivery to update, and had revenue responsibility for them.
Roland worked as the Head of Software AG's Global Process Mining CoE, as Director in KPMG's Advisory, and had other leadership positions at Software AG/IDS Scheer and Accenture. Before that, he served as an active-duty and reserve officer in the German Armed Forces.
In addition to this, he runs the successful What's Your Baseline? podcast, which was rated in the top ten Business Process Management podcasts by Feedspot in 2022.
Skills
Cross-functional leadership
Business development & sales
Business & people management
Transformation
Program & project management
Agile/SAFe
Product management
Enterprise Architecture
BPM & Process Mining
SW development lifecycle & CI/CD
Enablement & curriculum development
Connect the dots
Think in systems
Cut through complexity
Create momentum
Care for people
Education
University of the German Armed Forces, Masters Degree in Education (Diplom-Pädagoge, univ.; 1990 – 1994)
Military Education (comparable to civil service education; gehobener Dienst): 5th army officer course (graduated 1989), promotion to Lieutenant 1990
placeholder
Community involvement
KPMG's global representative in The Open Group's architecture forum, the standards body of the TOGAF standard (2015 – 2020)
President of EcoVillage Community Association (2011 – 2016): managing of Board of Directors and external relationships for the homeowners association
North American lead and coordinator for IDS Scheer's Defense Industry community (APEDAS; 2008 – 2010)
Co-founder of ProjectPier (www.projectpier.org, 2007), an open-source tool for project management: the creation of the website, coordinator of translations for the first release
Contributions to other open-source projects such as Drupal, a content management system – mostly translations and bug reporting (2004 – 2007)
placeholder
Technical and communication skills
German, English – fluent
TOGAF and SAFe
Systems Software, Applications and Platforms

ARIS Platform, Mega, Visio (architecture, processes)
Atlassian Confluence and JIRA; MediaWiki; Microsoft Azure DevOps (collaboration)
SAP R/3 MM, QM, SD, PS, FI/CO (ERP)
ServiceNow CMDB, APM, PPM, Financial Mgmt, Agile & Test Mgmt, SIM
Microsoft Office, LibreOffice, Google Suite (office)
Drupal, WordPress, (web)
Macintosh, Windows, Linux, Chrome OS (OS)